It All Started With a Mission.
Patty and Shawn Doss founded the Cigar Box in 2018 with the flagship store in Jasper, AL. As a Cullman native, Shawn knew he wanted to open a sister shop in his hometown. The opportunity finally arose in 2022 and the Dosses opened their second location in historic downtown Cullman, Alabama.
The journey into the cigar business may seem unnatural for a faithful man such as Shawn, but in reality, it was his faith that set this plan in motion. In 2011, the Dosses founded Hope Missions, an organization that has helped nearly 1000 people per year go on mission trips around the world.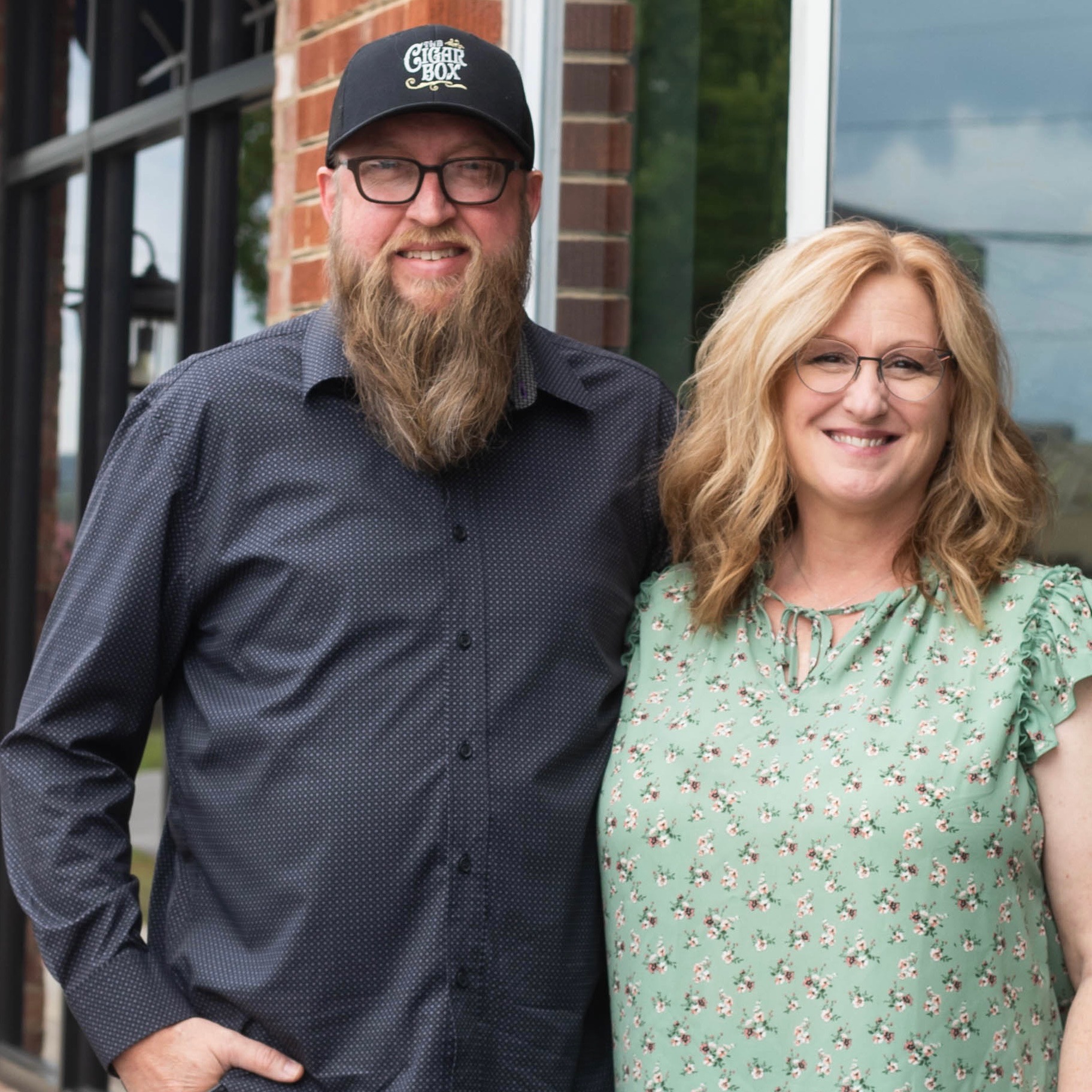 After a few years, they narrowed their mission's focus to Havana, Cuba, and Esteli, Nicaragua—the cigar capital of the world. As he was ministering to the amazing natives in these countries, Shawn felt drawn to know and understand their work. Nearly every person he was working with either worked in a tobacco field or factory. By supporting the cigar industry, he is able to support and help these people and their culture.
Thus, The Cigar Box and our favorite phrase, "Relax, Fellowship, and Smoke" were born.